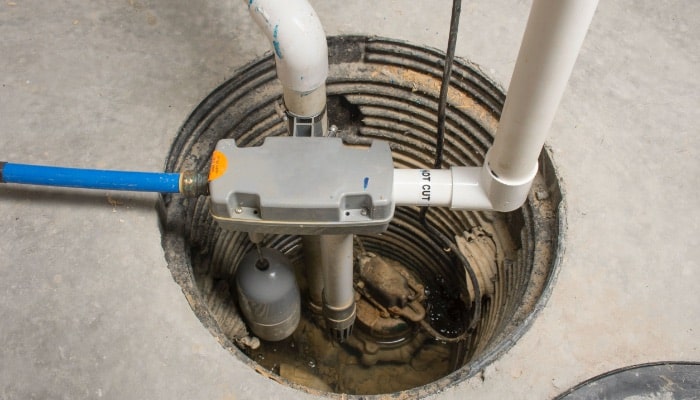 Sump Pump Service: Keep Your Home, Business Safe and Dry
Sump pump service play a vital role in protecting from basement flooding. By directing rainwater away from your foundation, sump pumps help to prevent costly damage and the spread of mold.
Why is sump pump service important?
Sump pumps are workhorses, but they can't last forever. Over time, they can wear down and become less effective. That's why it's important to have your sump pump serviced regularly by a qualified professional.
A sump pump service typically includes the following:
Inspection of the pump and sump pit for damage and debris
Cleaning of the pump and sump pit
Testing of the pump to make sure it is working properly
Sump pump motor test to learn about the remaining life of your sump pump
How often should you have your sump pump inspected?
We recommend having your sump pump serviced at least once a year, preferably before the spring rainy season. However if your sump pump runs frequently, you may need to have it serviced more often. At least check after heavy rains to remove any debris in the sump pit.
PDM: Your trusted sump pump provider
PDM is committed to providing our customers with the highest quality sump pump service possible. We offer a variety of services to meet your needs, including:
Sump pump installation and repair
Sump pump maintenance and replacement
Battery backup sump pumps
Sump pump alarms
We also offer a free sump pump motor test to learn about the remaining life of your sump pump.
By following these tips, you can help to ensure that your sump pump is always ready to protect your home and business from flooding.
Test your sump pump regularly. Pour a bucket of water into the sump pit to make sure the pump turns on and pumps the water out.
Clean the sump pit regularly. Remove any debris that could clog the pump or prevent it from working properly.

Check the discharge pipe regularly.

Make sure it is clear and unobstructed.

Consider installing a battery backup sump pump in case of a power outage.
Keep Your Sump Pump Functioning During Storms.
PDM has been providing reliable sump pump service in the Joliet, Plainfield, Lockport, and New Lenox area for over 138 years. We can help you with everything from sump pump installation and repair to maintenance and replacement. Please contact PDM Plumbing, Heating, Cooling Since 1885 at (815) 726-6264 for quick, trusted sump pump service in the Joliet SW Chicago area.