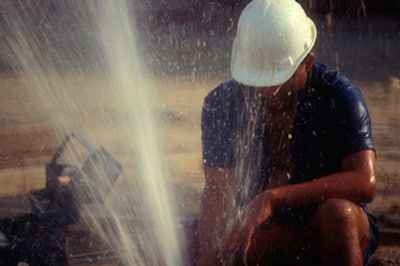 Piping Service Solutions For Water, Gas, Air, Steam, Chilled and Sanitary Piping.
PDM is your piping service specialist beginning 136 years ago. We created some of the area's first prefabrication piping methods. We have a highly skilled and motivated team. PDM has the experience of installing most any piping project.
Free on-site estimate from a trusted PDM Piping specialist.
Superior piping service at the lowest cost.
Home gas piping including outdoor kitchen, fireplace, gas grill, water heater, furnace heating and more.
Copper water re-piping specialist. Improve your water pressure, water quality and property value.
Old, rusty plumbing pipes can cause trouble – the kind you can live without.
Process piping. Gas piping, air piping, steam piping, chilled water piping, medical gas and more.
PDM has seen and done it all.
Whether it's plumbing, heating or cooling piping, PDM has a piping service expert to get the job done right and on-time for:
Industrial and Warehousing
Commercial
Hospital-medical centers
Restaurants, hotels
Apartments, condos and homes.
 Six reasons to change out old, corroded, leaking pipes.
Water health quality - microbiologically influenced corrosion has recently been determined to be a major factor in water health quality.
Water purity - the existence of dirt, rust, minerals, and fungi making your water cloudy and impure.
Property value - the presence of corroded pipe reduces real estate value.
Old pipes - destroys plumbing fixtures and appliances. Bathtubs, tile, toilets, sinks, dish and clothes washers become stained & require extensive cleaning or replacement.
Corroded pipes - destroys the effectiveness of your water system. It shrinks the water pipe creating low water pressure and low water volume.
New piping can lower your insurance costs.
PDM plumbing maintenance helps reduce the possibility of piping problems. Contact PDM Since 1885 for a free consultation.
PDM Piping service handles all your gas, water and process piping needs.
When you call the oldest piping expert you'll receive:
Free on-site estimate
Keep you informed of their progress during the whole project and maintain a very clean and organized work site
Senior supervisor or owner on every job
100% satisfaction guarantee
Team is licensed, bonded, fully insured, background check
Experienced, safe professional plumbing staff
Your flooring is protected (for quick cleanup)
Professional (wall) patching
Most jobs done in a day; for larger jobs, work is done so
there is minimal disruption to your daily routine
State-of-the-art plumbing equipment
Wide range of support services
Well coordinated project plans
Project management and administration
Site evaluation and planning
Contact PDM Plumbing for a free piping consultation at 815-726-6264. PDM Plumbing, Heating, Cooling has been serving Joliet-SW Chicago Suburbs for 136 years. Member of Three Rivers Manufacturers' Association and Local 130.
Reviews
Great service.
Highly recommended. Replaced all old water pipes and drains. -- Kay Collins
---
I have been employed as Director of Facilities Management for Lockport Township High School District 205 for the past nine years. I have worked in building maintenance for the past 25 years.

During all these years I have never been compelled to write a letter to a company exhorting their high level of professionalism. Right from the start of the bidding process, I could see a difference in the way PDM approached the job compared to most other companies.

You spent a lot of time on site during the bidding process and because you did your homework before the bid, you were able to provide superior service at the lowest cost. Service is really where PDM separates themselves from other contractors I have worked with over the past 25 years. Your plumbers were very knowledgeable and helpful. They kept us informed of their progress during the whole project and they maintained a very clean and organized work site. I can't say enough positive things about Dan, your lead plumber; I could easily tell he was very smart and had the school's best interest at heart during the entire project. He obvious works for a company that promotes excellence, and he and all your employees were wonderful to work with.

In fact I do not think I can remember a time when I had zero items on my punch list. I just wanted to send you this quick note to let you know that I think your company and employees are top notch and I will certainly send you a bid package for any projects we may have in the future. Thanks again for making this project a complete success.

Williman Thompson, Lockport Township High School

Fireplace Conversion To Gas » « Why Hire PDM Plumbing, Heating, Cooling