Our job is to make your life better and happier. We want to answer all your questions and concerns about our air conditioning service. We want to give you the solutions to every problem and every frustration you face. Then you can make an honest evaluation about whether or not PDM is the right company for you.
Life is happier when the temperature is just right. Your home feels cleaner! Your heart is stronger! You even dance better with PDM Cooling as your partner. PDM has kept neighbors comfortable for 136 years in the greater Channahon, Bolingbrook, Joliet, New Lenox, Frankfort, Lockport, Homer Glen and Plainfield, IL area.
Call The Good Folks At PDM. We're known in Will County for treating customers like family. Try PDM for guaranteed cold air conditioning service and prepare to be amazed. (815) 726-6264.
"PDM was quick to respond. They were very flexible and provided great information to ensure I could properly care for the unit moving forward." - Megan P. Read more reviews.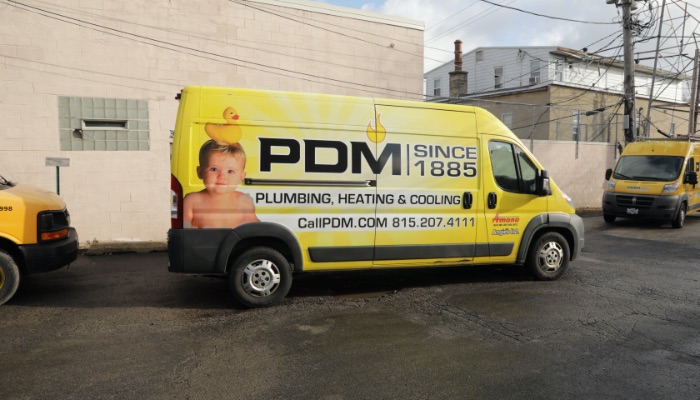 Since we were founded in 1885, we have always worked diligently to make sure we get the job done quickly and professionally. That way you can get back to doing what you love without worrying about anything else.
No matter what your air conditioning service needs, your PDM Clean Team will make sure you are comfortable, healthy and happy with your cooling and air filtering system.
Call The Good Folks at PDM Cooling for trusted air conditioning service. Feel free to reach out with any questions!