Cutting corners is easy with AC service. So finding a trusted air conditioning contractor is essential to your comfort, health and pocketbook.
If hot air sets you roaming you can count on PDM air conditioning professionals to get you back to normal fast. PDM has been keeping  neighbors comfortable for 136 years. Try the PDM Comfort Team for guaranteed cooling AC service today at (815) 726-6264.
-------------------
"PDM was quick to respond. They were very flexible and provided great information to ensure I could properly care for the unit moving forward." - Megan P. Read more reviews.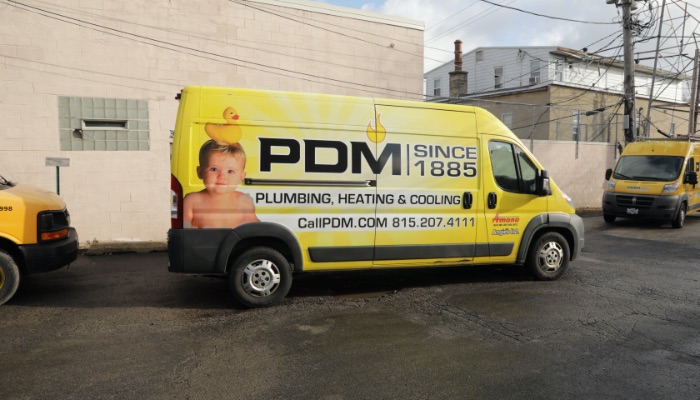 Since we were founded in 1885, we have always worked diligently to make sure we get the job done quickly and professionally. That way you can get back to doing what you love without worrying about anything else.
No matter what your air conditioning needs, your PDM Clean Team will make sure you are comfortable, healthy and happy with your cooling and air filtering system.
Call PDM Cooling for trusted service at (815) 726-6264. Feel free to reach out with any questions!