Your air conditioner is essential to your home comfort, so it's important to make sure that it's serviced by a company that not only has the experience you need, but people you can trust. We've been around for over 137 years, so we've got the experience. Plus, our professionals are so trustworthy you can feel comfortable to "leave the keys" with them. Our priority is providing the best service, at the highest quality, performed by the best people. It's worked for over a century; let it work for you today.
Don't leave your comfort to just anyone. When you need reliable and expert air conditioning services, you can count on the professionals at PDM to meet and exceed your expectations.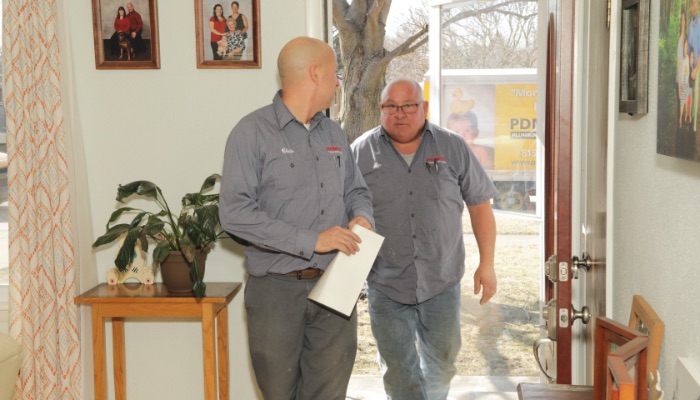 A Full Range Of Reliable Air Conditioning Services
Not only do we think our technicians are pretty cool, they'll keep you cool, too. Here's how:
While we're certainly happy to provide maintenance on your system on a case-by-case basis, the best way to avoid costly repairs or replacement of your unit is to have a regular annual maintenance plan. We've got you covered there as well!
Unshakeable Commitment, Impeccable Air Conditioner Service, All For You
Since we were founded in 1885, we have always worked diligently to make sure we get the job done quickly and professionally so that you can get back to doing what you love without worrying about anything else. No matter what your air conditioning service needs, we'll make sure that you are comfortable and happy with your cooling. You know we're not a fly-by-night company. Plus, we provide a 100% satisfaction guarantee. Not happy? We'll redo it for free—and with a positive attitude.
Guarantee Yourself The Comfort You Deserve
This world is plenty stressful. When you come home, you should be able to relax in cozy comfort no matter the weather outside. With PDM's air conditioning service, we can help you make sure that's possible. Message us online or call us at 815-726-6264 to schedule an appointment today!