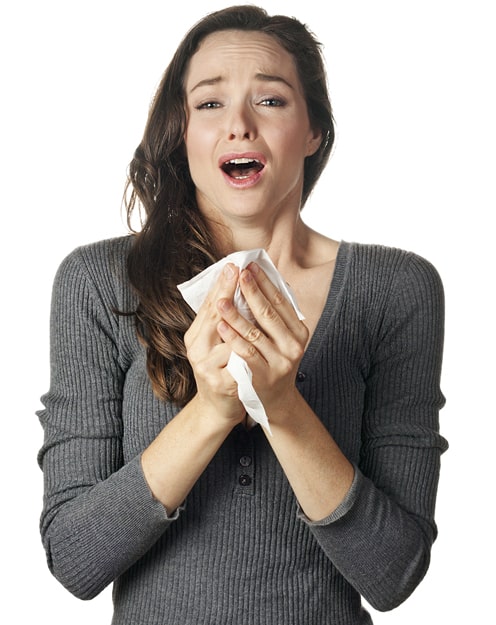 Indoor Air Is To Breathing Like … Well … Lungs Are To Your Home.
You might not want to use that comparison on your next science test. Still, it gives us a chance to make a point: when indoor air quality affects a person's home, the lungs might be the first to know. That's because there's a real connection between indoor air quality and respiratory health, including lung diseases like asthma, even allergies.
Are You Concerned That Indoor Air May Cause Health Problems In Your Home Or Office?
The first question you'll want to address is "when" you (or someone in your family) feel health symptoms that could be caused by poor indoor air quality. Do these health symptoms improve when you leave your home? Do they return when you come back inside? If so, you're on your way to investigating an indoor air pollution problem.
The American Lung Association offers a checklist of questions to ask as you evaluate your environment, starting with the following potential sources:
Is anyone smoking indoors? No one should smoke indoors.
Can you see or smell mold or mildew?
Is the humidity regularly above 50 percent?
Are there leaks or standing water anywhere – kitchen, basement, attic?
Are all fuel-burning appliances (gas stoves, water heaters, fireplaces) fully vented to the outdoors?
Is there an attached garage or basement where cars, lawnmowers or motorcycles are stored?
Are cleaning chemicals, paints or solvents stored indoors or in an attached garage or basement?
Have you recently remodeled or added new furniture, carpeting or painted?
Do you use odor-masking chemicals or "air-freshening" devices?
Has kitchen or food garbage been covered and removed?
Have you used pesticides recently?
Have you tested your home for radon? Although radon doesn't cause noticeable, physical symptoms, you should test your home for this dangerous substance.
If you'd like a more thorough evaluation, we can help. Your home comfort system also has an impact on indoor air – for good or bad, depending on your system's condition. We'll look for potential trouble spots in your environment as well as your HVAC system and make sure you're breathing the best you can.
Contact PDM or call 815-726-6264 or email, and we'll take care of you.
Learn when to consider air duct cleaning,  Founded 137 years ago, PDM Plumbing, Heating, Cooling Since 1885 is one of the oldest family owned & operated home service companies serving the Joliet metropolitan area. We provide SW Chicago suburbs neighbors the best in Duct Cleaning, Cooling, Heating, Plumbing, Drain & Sewer, and bath remodel.