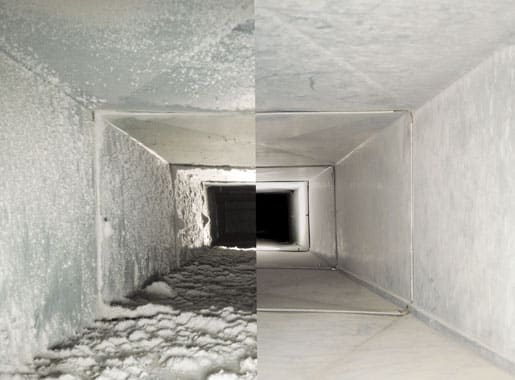 What Is Dust?
While dirty air ducts may not mean unhealthy air, the dust that floats in the air and accumulates is made of a hodgepodge of things. A few things you breathe include bits of human skin, insects, fabric fibers, food particles and more. Air duct cleaning can help.
Air Duct Cleaning As A Forgotten Way To Fight Allergies.
Sure you can take medicine to alleviate allergy symptoms. But a surprising way to fight the source of allergies is air duct cleaning. Allergens and dust impurities come into your home everyday and then gets recirculated every time your furnace-ac runs.
Even if you don't suffer from congestion, headaches, coughing, watery eyes, you can choose to have your family breathe cleaner air. Making you comfortable is our job…and we can help you breathe easier, sleep better by cleaning your air ducts with powerful super vac duct cleaning equipment. Have the PDM Clean Team scrub your ducts to remove allergen and dust build-up.
Complete Home Air Duct Cleaning.
Making you comfortable is our job. We can help you breathe easier, sleep better by cleaning, scrubbing your air ducts. Here's how we perform a quality air duct cleaning.
Protect your home.
Remove air registers and cover openings
Once your vents are sealed, we hook up the vacuum and let it begin pulling the loose dirt and debris out of your ducts with a HEPA sealed vacuum.
Next we send a brush agitator down the ducts as far upstream and downstream as possible. This will help free up any debris or particulates that have collected along the sides of the ducts, and will allow our vacuum to continue to pull them free.
We take all of your registers outside and give them a thorough cleaning. Any dust, debris, pollen, or irritants that have built up on the registers is removed.
Finally, no chemical sanitizers are used in your air ducts.
The result is a duct system that delivers nothing but clean, fresh air.

You'll notice less dust, fewer allergies, and a furnace, air conditioning system that isn't working as hard to keep you comfortable. This means better indoor air quality and lower energy bills. Best of all, you'll be maintaining the life of your HVAC system, so you'll be saving on maintenance costs or on the cost of a new HVAC. Get caring air duct cleaning in the Joliet-SW Chicago Suburbs.

"Anthony cleaned our ductwork this week. I was apprehensive about the process since we just completed a remodeling project and everything was back to normal. He was so efficient and neat that there was nothing to worry about. No mess and cleaner air!  Don't hesitate to contact PDM for this service." — Sue T.

BASEMENT FLOODING? » « What To Know About Rusty Water