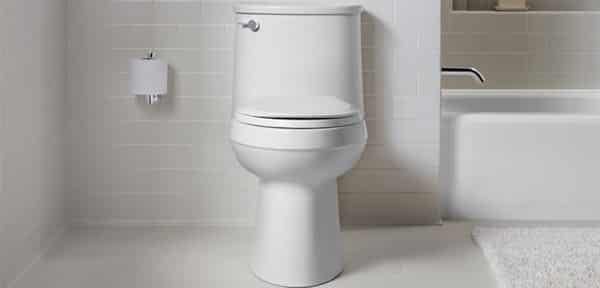 A Toilet Leaking Can Waste Up To 30 Gallons Of Water A Day.
Common Toilet Leaking Problems
A deteriorated or defected flush valve or toilet flapper ball at the bottom of the toilet tank is a common toilet leak. If the flapper or ball valve does not seat properly and form a watertight seal, water will leak around it into the toilet bowl. Toilet flappers last about five years—unless you're using those white puck-like toilet bowl cleaning tablets. Then you may find that your flapper is leaking in two years or less! Touch the flapper. If the coloring from your flapper gets on your fingertips, your flapper is deteriorating and needs to be replaced.
If your toilet flush handle frequently sticks in the flush position, letting water run constantly, replace or adjust it.
Toilet bowl to floor leaking? The toilet bowl wax seal to the floor can leak. You'll want to take care of this problem as sewage water can damage the floor and cause health problems. You have to remove the toilet and replace the wax seal.
A bowl to bowl toilet leak might be a loose connection where the tank meets the toilet. You can first try to tighten the bolts connecting the tank to bowl. If the leak remains then change the tank to bowl seal.
EPA says 20-40% of toilets leaking.
Here is one way to check for a toilet leaking.
Add 10 drops of food color to the toilet tank and wait 10 minutes.
Then check the toilet bowl to see if coloring appears. If so, your toilet leaks.
Flush the toilet promptly to make sure tank is not stained.
If you need toilet repair help or you want a new water efficient toilet replacement, PDM Plumbing Since 1885 can help.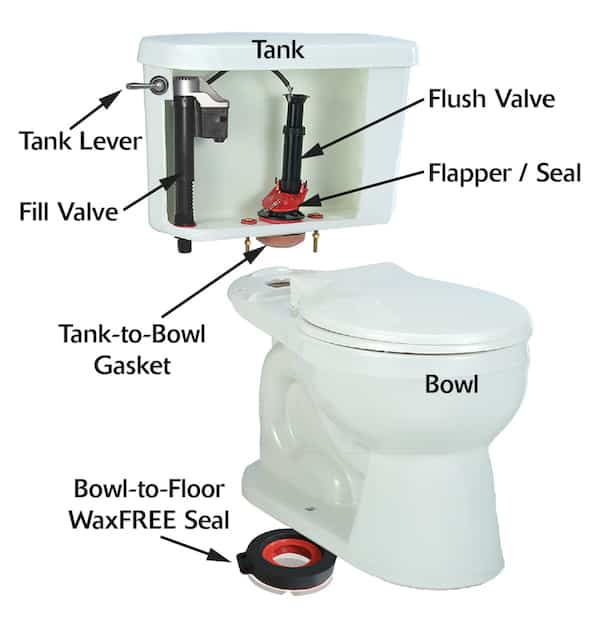 A New Toilet Seat Is A Nice Gift.
From innovative features to various materials, explore all of the toilet seat options. From a quiet-close toilet seat, to lighted toilet seat to bidet toilet seat. Even the new Grip-tight Kohler Reveal Q3 Toilet Seat features an innovative overhanging lid that completely conceals the seat ring, creating a sleek, clean look that works well with contemporary and transitional bath styles.
Founded 137 years ago, PDM Plumbing, Heating, Cooling Since 1885 is one of the oldest family owned & operated home service companies serving the Joliet metropolitan area. We provide SW Chicago suburbs neighbors the best in toilet repair, cooling, heating, plumbing, drains and bath remodel. Call 815-726-6264 for fast help.