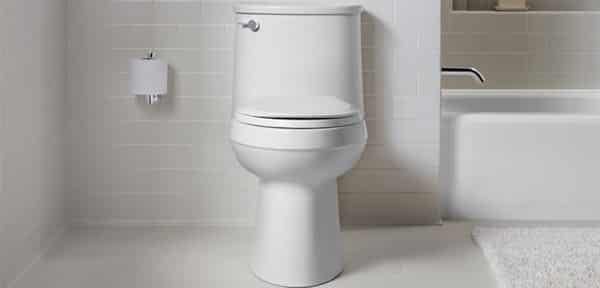 A Silent Toilet Leak Can Waste Up To 30 Gallons Of Water A Day.
EPA says 20-40% of toilets leak. Here is one way to check for a toilet leak.
Check for toilet leak.
Add food color to the toilet tank and wait 30 minutes.
Then check the toilet bowl to see if coloring appears. If so, your toilet leaks.
Flush the toilet promptly to make sure tank is not stained.
Toilet Flapper.
If your toilet flush handle frequently sticks in the flush position, letting water run constantly, replace or adjust it.
Toilet flappers last about five years—unless you're using those white puck-like toilet bowl cleaning tablets. Then you may find that your flapper is leaking in two years or less!
Touch the flapper. If the coloring from your flapper gets on your fingertips, your flapper is deteriorating and needs to be replaced.
A New Toilet Seat Is A Nice Gift.
The new Grip-tight Kohler Reveal Q3 Toilet Seat features an innovative overhanging lid that completely conceals the seat ring, creating a sleek, clean look that works well with contemporary and transitional bath styles.
If your toilet needs help or you want a new efficient toilet replacement, PDM Plumbing Since 1885 can help.