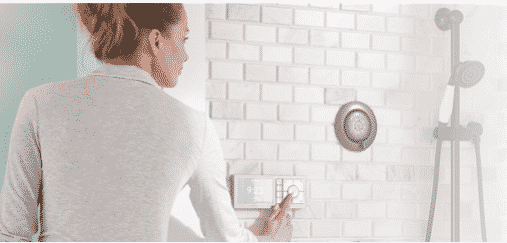 Next-Generation Digital Showering Technology: U by Moen™
Now with three ways to control your smart shower: voice, phone, and controller. Innovative cloud-based showering system provides you with unmatched personalization for the ultimate in-home spa experience.
You can create smart shower profiles for temperatures, length and more for your morning or bedtime shower. Profiles for your husband, kids, even the dog? And don't forget the right settings for after work or a workout!
Shower like you never have before: your perfect shower is a few taps away. With U by Moen, you can customize your perfect shower before ever stepping in. With just a few taps on your smartphone, start your day with the perfect wake-up shower and finish your day with the perfect wind-down settings. The U can control two or four shower valves!
Buy it for brighter mornings or after work.
Buy it for personalization.
Buy it for control.
Buy it for your time.
Contact the PDM Clean Team for free plumbing advice. Your polite, licensed PDM plumber serves SW Chicago Suburbs since 1885. Call 815-726-6264 today.

Air Duct Cleaning » « Best Air Purifying Technology