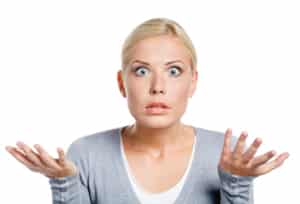 Furnace Brand Is Not That Important
Here's an HVAC industry secret: Six manufacturers actually make about 150 furnace brands. That means popular makes of heating and cooling equipment are owned by the same parent company.
For Furnaces the main heating components are made by six companies. For Air Conditioners, the manufacturers make only the outside cabinets. All the other components are made by 3rd party companies for the brand companies.
In other words, when you buy a HVAC furnace Brand Name you may be OVERCHARGED for the name. Why? Many of the main components are exactly the same across all 120 HVAC brands.
Over the past 130 years we've seen heating brands come and go.
The only constant has been our top-notch HVAC installations. Consumer Reports says the installation is more important than the furnace brand. The PDM Comfort team will offer you sound advice for the best possible HVAC installation at the lowest cost regardless of the heating BRAND. See our furnace buying guide.
Replace vs Repair. Learn about your options.
Quality HVAC installation is more important than a furnace brand.
Learn the ins and outs of choosing the latest energy efficient heating and cooling system.
Lifetime limited protection. If the compressor or heat exchanger fail we will replace the unit at no cost. Ask for details.
Learn about our rebates and local utility energy saving rebates.
Easy furnace financing from $59 a month. For qualified buyers. Click for easy financing.
10 Year Worry-Free Furnace Package includes duct cleaning, maintenance, repairs and lifetime replacement!
Free Furnace Brand Advice and Replacement Price
As your local heating and cooling experts, PDM protects your comfort, season after season—with less stress. Your satisfaction has always been guaranteed since 1885. We will arrive on time, dressed in uniform, and respect your property. We safeguard your floor by wearing booties and keep the job site clean and orderly. After installation is complete, we recycle tired equipment, packing materials, and metal scraps, and recover and recycle old refrigerant.

If you are interested in a knowing the best furnace brands and installation, call the areas oldest HVAC expert! PD offer quality equipment Made in the USA with the best industry warranties. Contact PDM Plumbing, Heating, Cooling Since 1885 for honest advice. PDM serves Joliet, New Lenox, Plainfield Homer Glen and SW Chicago Suburbs. Call PDM at 1-815-726-6264 for a free estimate.

Furnace Maintenance Checklist » « Does A Cheap Furnace Air Filter Work Better?